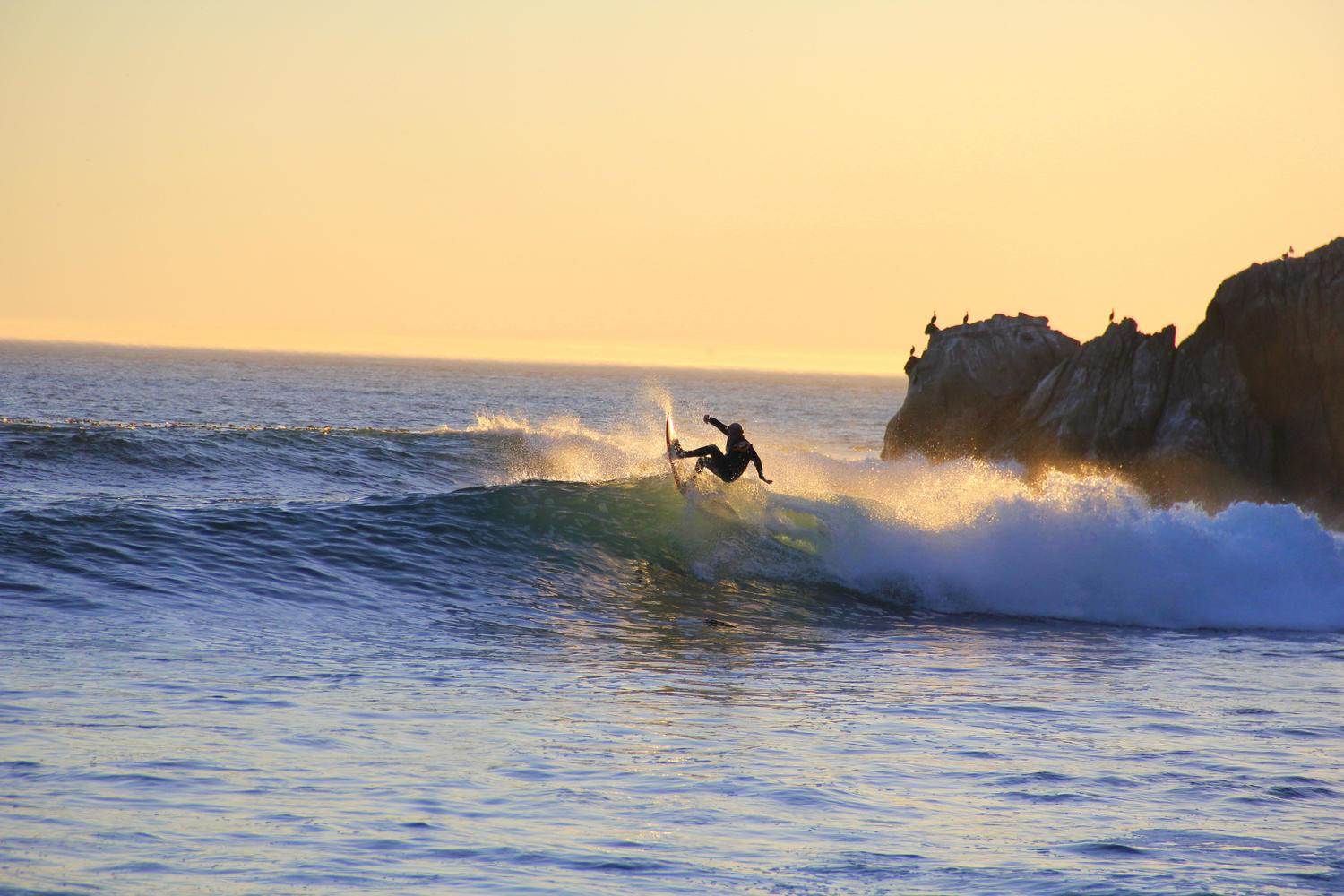 Oregon is a cold-water surf haven. Credit:
Surfline
A cold, wild coast that can regularly generate numbers like 24-foot swells at 8-second intervals with 100mph wind gusts and a sea temperature of 46 degrees, Oregon is neither for the faint of heart nor the physically frail. But it does have some damn good surfing, and for all levels despite its notoriety.
Pronounced "organ," by locals, the coastal state has over 360 miles of Pacific shoreline with some pretty phenomenal breaks. All levels of surfing can be found on the coast, and the beaches are very accessible. Many breaks are located at state or city parks with a range of facilities. Many even have web-cams watching the surf.
The beautiful coastal state of Oregon has all types of surf to choose from, from soft beginner beach breaks to hyper-advanced reef breaks with 20ft+ swells. All of it up for grabs. But be warned, Oregon surfers are known to be territorial and being knowledgable of proper surf etiquette is advised.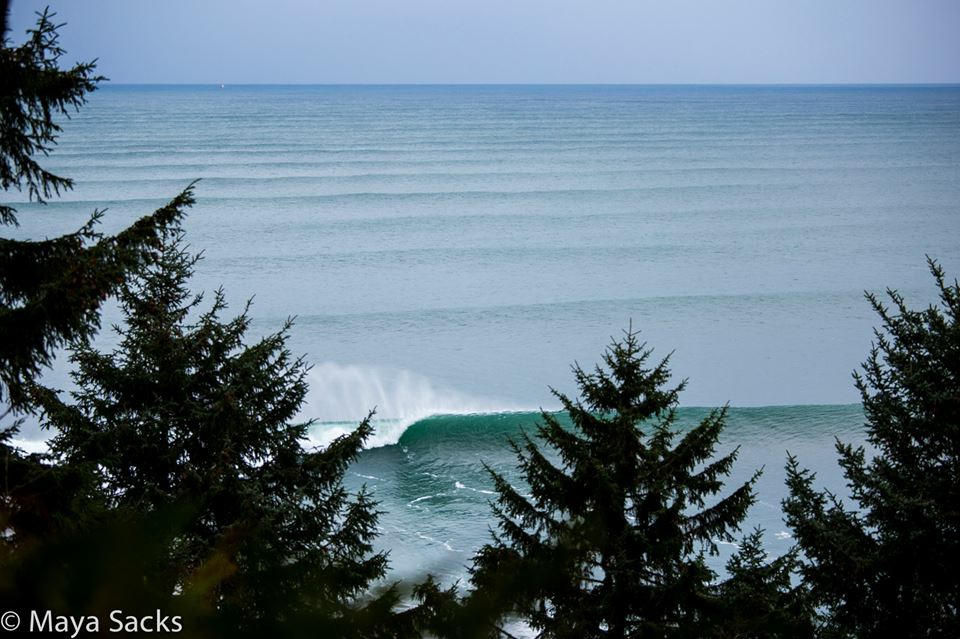 360 miles of Oregon coast and delicious surf. Credit:
UO Blogs
Why surf here? Isn't the water cold and the weather rainy? Yes, this is true. There are also sharks. It's Oregon. But that's why we like it. Because it is not California or Florida meaning that it doesn't have near as many people surfing there. Its beaches are extremely accessible too - it's probably one of the most beach accessible states in the nation. It also has a very consistent surf in the falls and winters that generate big, fun swells. It has a lot of beginner surf that's great for learning and some pretty lovely beaches overall. On a good day (in between rain storms) the surfing here can be as fun and rewarding as any surf spot in the world.
In regards to the water, how cold is cold? Most of the year the waters in Oregon hover between 45 and 55 degrees Fahrenheit, so make sure to surf with a thick wetsuit, booties, gloves, and a hood - the whole shebang.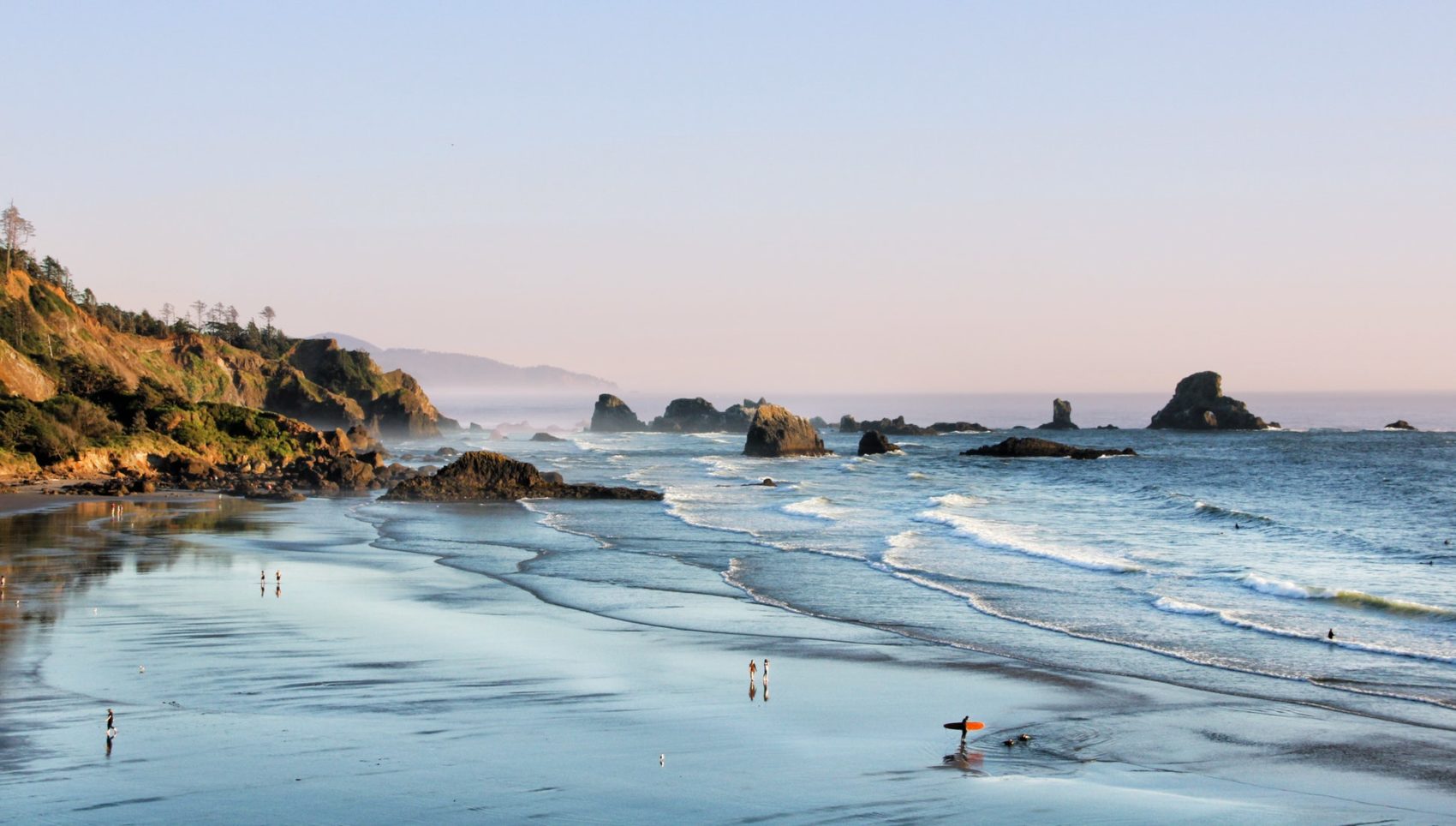 One of the many beautiful Oregon beaches. Credit:
The Outbound Collective
When is the best time to surf here? Conditions in Oregon are in their prime in the fall. Autumns here bring with them ideal conditions for surfing due to less wind, warmer waters, and a consistent surf. The average temperature of the water in September/October is 55 degrees Fahrenheit and the waves are typically more consistent this time of year as compared to the summer months. Winters are great too if you can brave the cold temps and heavy rainfall.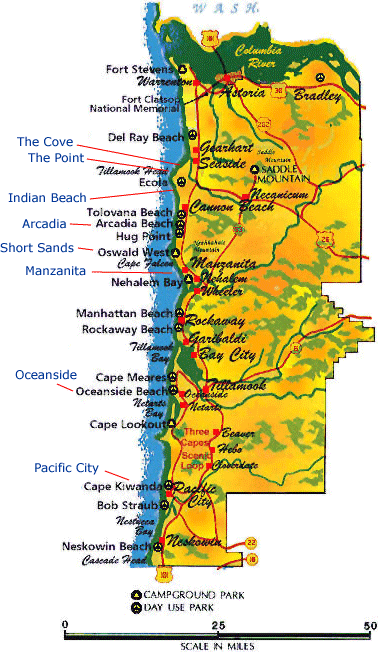 A map of Oregon's beaches. Credit:
Oregon Surf
Where to surf? The Oregon coast is divided into 3 sections or zones for surfing. Each zone has plenty of beaches for a variety of skill levels. A surfing guide of Oregon's best known and accepted surf spots can be found here atoregonsurf.com.
The list is long.
For quick reference, here's a list of the zones and popular beaches within them:
The North Coast
- Some popular North coast spots include Seaside Cove, Indian Beach, Smuggler's Cove, Oceanside, and Pacific City.
The Central Coast
- Central coast spots include Lincoln City, Otter Rock, Agate Beach, South Beach State Park, and Florence South Jetty.
The South Coast
- Coos Bay, Battle Rock, Hubbard Creek, Nesika Beach, and Brookings.
A word from the wise: even though a spot claims to be "fine" for all levels, it can still be exceptionally dangerous in big surf. Do your research PLEASE. A seemingly beginner-friendly beach can still produce sketchy conditions given the day, and helicopter rescues happen here every year. So regardless of where you decide to surf in Oregon, please know your limits and be up to date with the area you intend to surf and its conditions that day. You want to be safe but overall you want to have a good time. See you out there!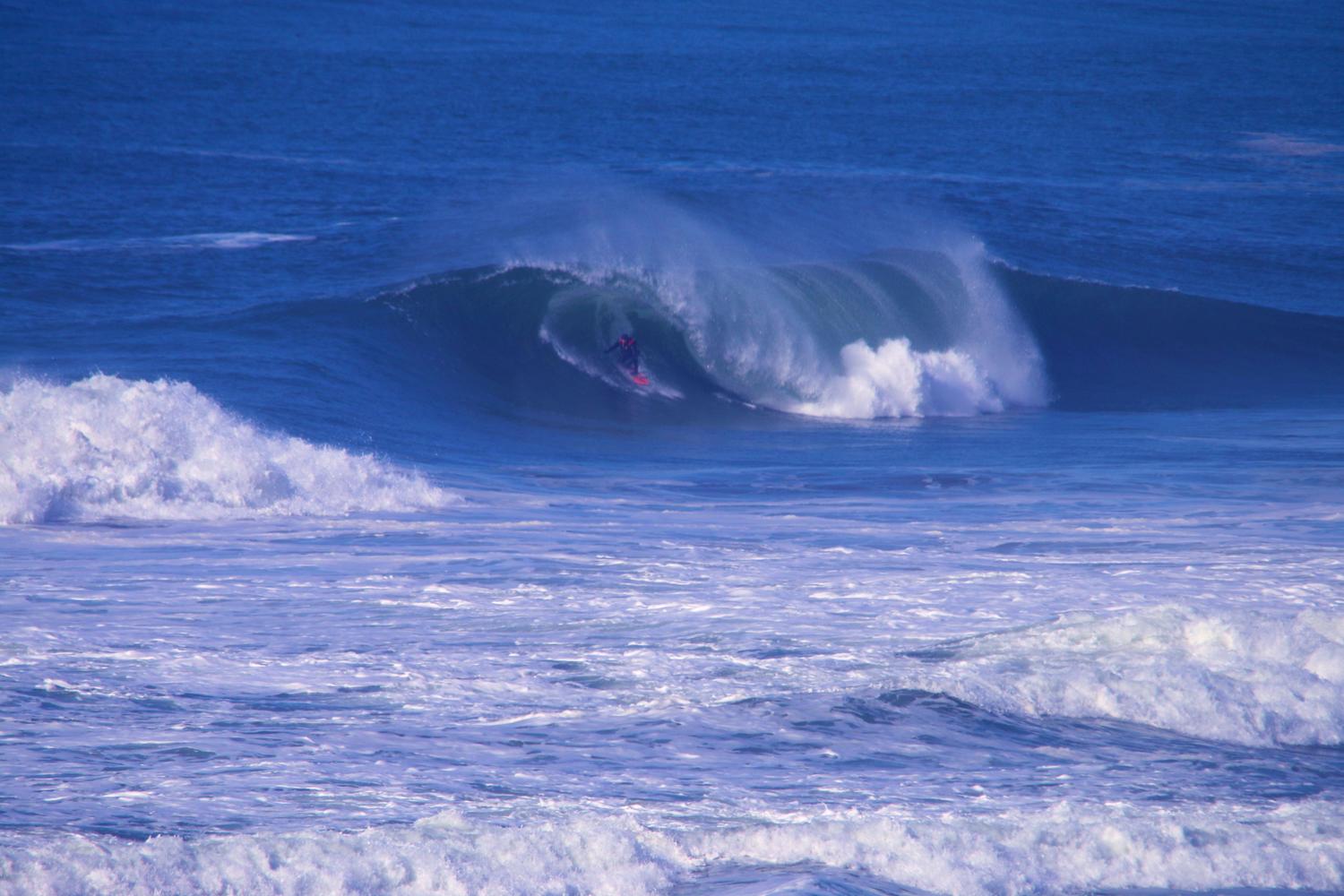 Grab your wetsuit and come surf the Oregon Coast! Credit:
Surfline