Polish Olympic skier Bronisław Czech. Photo courtesy Wikipedia.
What's special about June 14?
Well, it's essentially a day where hell became a real place on earth 80 years ago.
That place was called Auschwitz.
Because on June 14, 1940, the Germans brought 728 Polish political prisoners to the Auschwitz camp, which was still under construction at the time.
Among them was a man named Bronisław Czech.
Bronisław Czech is a Polish Olympic skier who was sent to Auschwitz 80 years ago.
Earlier this month, Polish officials and athletes paid tribute to the legendary Olympic skier who was murdered alongside his Polish brethren in one of the evilest places mankind has ever constructed.
On Sunday, June 14, Polish officials attended events to mark 80 years since the first deportation of Poles to the Nazi German death camp.
Polish cross-country skier Maciej Staręga, a three-time Olympian, said in a Facebook post ahead of the anniversary that Czech "was one of the greatest and most versatile Polish skiers."
Staręga wrote:
Awesome initiative!!!
Memory of heroes and ordinary people that can now live in our independent homeland is an essential element of social responsibility. So it's worth supporting such initiatives and reminding the person Bronisław Czecha. A man who was one of the greatest and most versatile Polish skiers who was also strongly associated with the Polish Ski Association.
The National Virtual Remembrance Relay of Prisoners of First Transport to KL Auschwitz has now come to me.
What is this?
June 14 is the 80th anniversary of the event that opened the history of perhaps the biggest hell on earth. The day of deportation of Polish prisoners from Tarnów prison to Auschwitz was announced by the Polish Parliament National Remembrance Day of the Victims of German concentration camps and Extermination Camps. However, it remains a holiday, which few people know about, which few people remember and few people care about.
This year - let's not forget!
One at a time, name by name, number by number, let's pay tribute to our countrymen - the first 728 prisoners of this German death factory, reminding that Poles, mostly young, members of the Resistance, will represent the elites of the Republic - the first heroes of the fight against totalitarianism. Because it was for Poles that Auschwitz was created and we were the main victims of German bullies for the next two years. Transports with Poles reached here and other German camps until the end of the war.
I have the honor to represent in the Relay and pay tribute to prisoner number 349. It's Bronisław Czech. Hello to His Memory! Bronisław is m. in three times Olympic, taternik, mountain lifeguard and ski instructor.
I encourage everyone to join the 14th June Memory Relay on this event website: https://www.facebook.com/events/887874535014762


#

14czerwca


Grupa Azoty
PS. Read about this Relay and Bronk Czech, because he is a great format character and an incredible personality...
Before the start of the second world war, Czech represented Poland at three consecutive Winter Olympics in various skiing events, including Alpine skiing, Nordic skiing, and ski jumping.
He competed without medaling at St. Moritz in 1928, Lake Placid in 1932, and Garmisch-Partenkirchen in 1936,
Radio Poland reports
.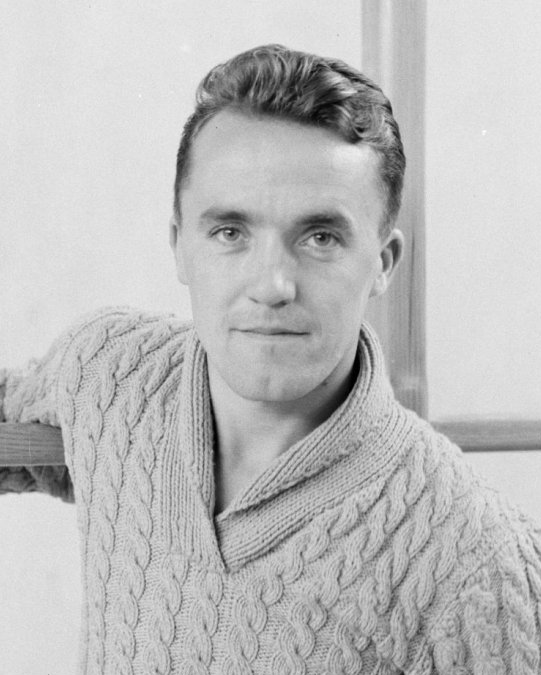 Czech. Photo courtesy Wikipedia.
When the Nazis brought war to Poland in 1939, Czech became a courier for the Polish underground from German-occupied Poland to the West.
He was captured by the German secret police in 1940.
Bronisław Czech died in Auschwitz on June 5, 1944.
He was 36 years old.
Polish Prime Minister Mateusz Morawiecki said in a speech that Czech was not only an outstanding athlete but also a loving patriot who was part of a resistance movement organized at Auschwitz by Polish war hero Witold Pilecki.
He, like the other 1.1 million souls murdered at Auschwitz, will never be forgotten.