Temperatures are expected to hit record lows in Salt Lake City, Utah tonight 10/29/19. Credit:
NOAA
It's winter in the Wasatch.
NOAA is reporting that temperatures in Salt Lake City will hit record lows tonight, some 30ºF below-average temperatures for this time of year.
The massive temperature drop is the result of an arctic storm system currently hitting portions of the western United States.
"In a week of cold temperatures, tonight will have the coldest, with lows running
 30°F below normal for this time of year." - NOAA 10/29/19
Temperature isn't the only thing dropping in the Wasatch, as Utah Ski areas have received 11" of new snow in the past 24 hours.
Below
are today's images from Utah ski areas:
Snowbird is reporting 11" of new snow in the past 24 hours, 10/29/19. Credit:
Snowbird
Snowbird tram deck buried in new snow, 10/29/19. Credit:
Snowbird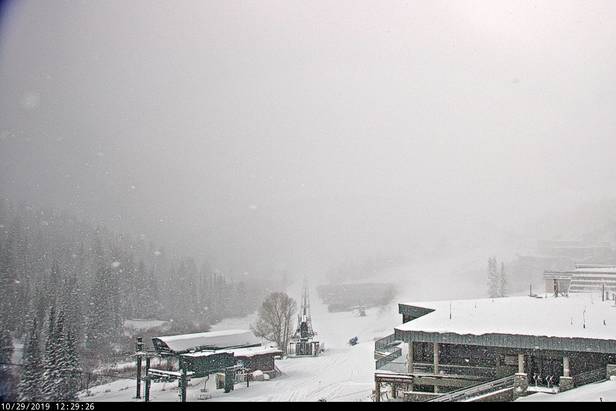 Alta Ski Area webcam, 12:29 p.m. 10/29/19 Credit:
Alta Ski Area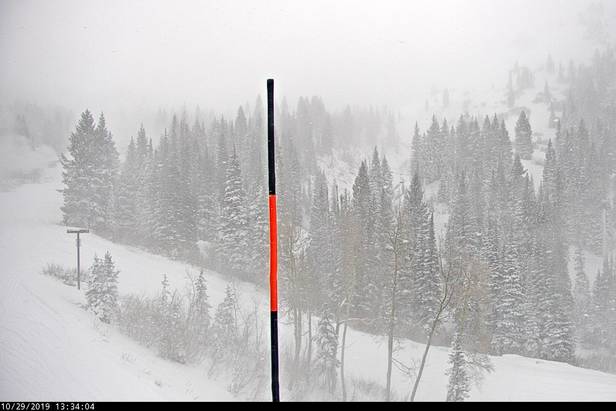 Alta Ski Area Web Cam, 1:34 pm 10/29/19: Credit:
Alta Ski Area