On October 27th, 2017, Italian mountaineer Enrick Mosetti and British mountaineers Ben Briggs and Tom Grant completed the first ski descent of the Caroline Face - the extremely challenging and dangerous southeast face of Mount Aoraki/Mount Cook (12,217') in New Zealand.
Local media in New Zealand has labeled the feat as "historic."
Mount Aoraki, commonly known as Mount Cook, is the highest mountain in New Zealand.
Located in the Southern Alps of the South Island of New Zealand, the Caroline face on Mount Cook was first ascended by John Glasgow and Peter Gough in November 1970. It was the last face on Mount Cook to be summited as it's the hardest face to climb on the 12,000+ foot peak. It had never been skied before, either. At least, not until Mosetti, Briggs, and Grant's arrival.
The EXTREMELY technical ascent of the Caroline Face on Mt. Cook/Aoraki, New Zealand. Credit:
planetmountain.com
On the 27th of October, 2017 the trio of mountaineers began the ascent by climbing the East Ridge.
According to Mosetti
, the ascent was
"a beautiful climb, through very deep snow… really tiring."
The team's ascent took a total of seven and a half hours before reaching the summit and dropping into the coveted Caroline Face.
The three mountaineers experienced what one of them described as
"The biggest thing I've ever skied, the biggest line I could imagine to ski, and in great powder conditions!"
The next hour and a half of extreme skiing involved the three navigating through giant, unstable seracs that litter the Southeast face to a steep but stable, skiable line.
There, they had to rappel only thrice and were able to ski near-perfect snow conditions. All three mountaineers made history by successfully completing the first descent of the Caroline Face, safely and swiftly.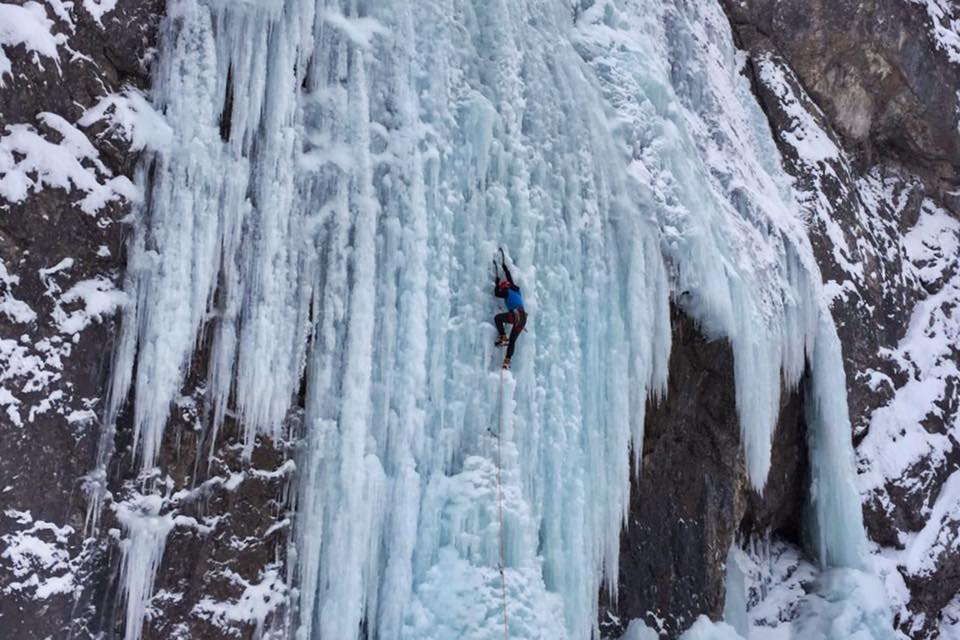 Enrico Mosetti, one of the first of 3 mountaineers to ski the Caroline Face. Credit:
Facebook/Enrico Mosetti