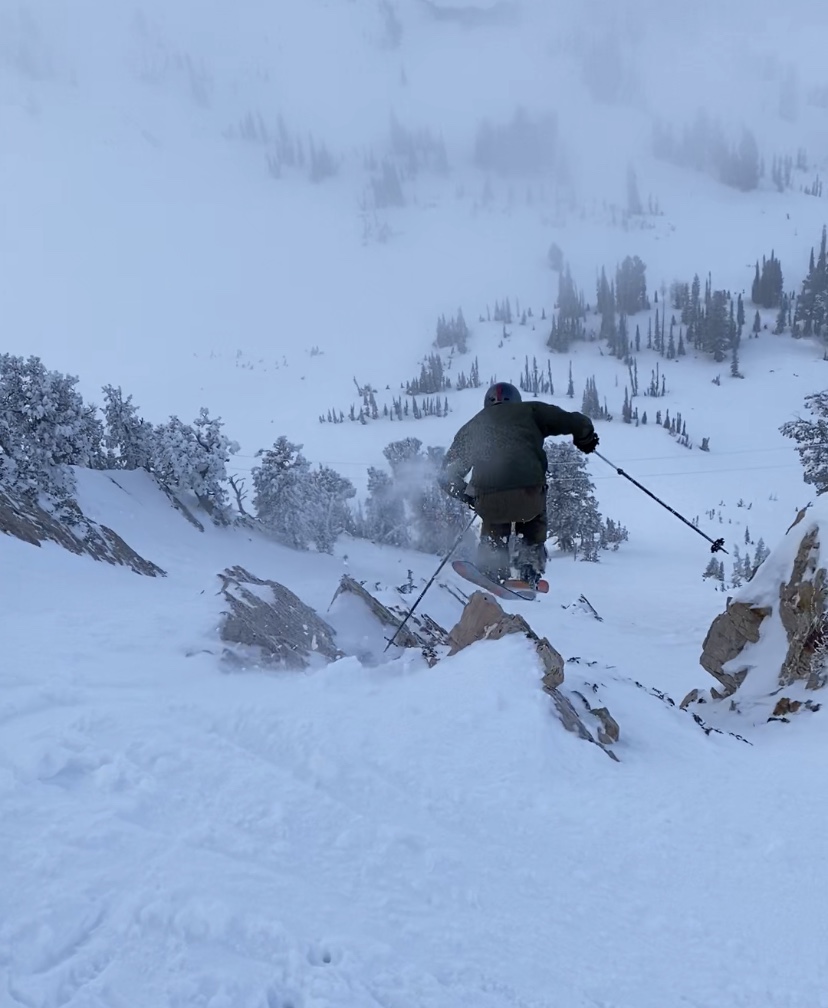 Went for a little rip at Snowbasin, UT today. Photo: SnowBrains 1/31/20
Report from January 31, 2020
Snowbasin is already having an epic ski season.
When we got there today we met up with our Snowbasin contact in the marketing department who filled us in on the current state of the snowpack at Snowbasin.
"We've had over 200" of snow this season already and it's only January so we're on track with our record season from last year," said Communications and Events Specialist at Snowbasin Resort, Megan Collins.
Then Megan immediately proceeded to show us some of Snowbasin's finest, early-morning leg burners.
The three of us started the day off on the John Paul chair and it was cloudy.
We took a couple of high-speed laps down the Women's downhill - one of the meanest and steepest groomed trails on the mountain.
The morning was chilly but the snow was fast.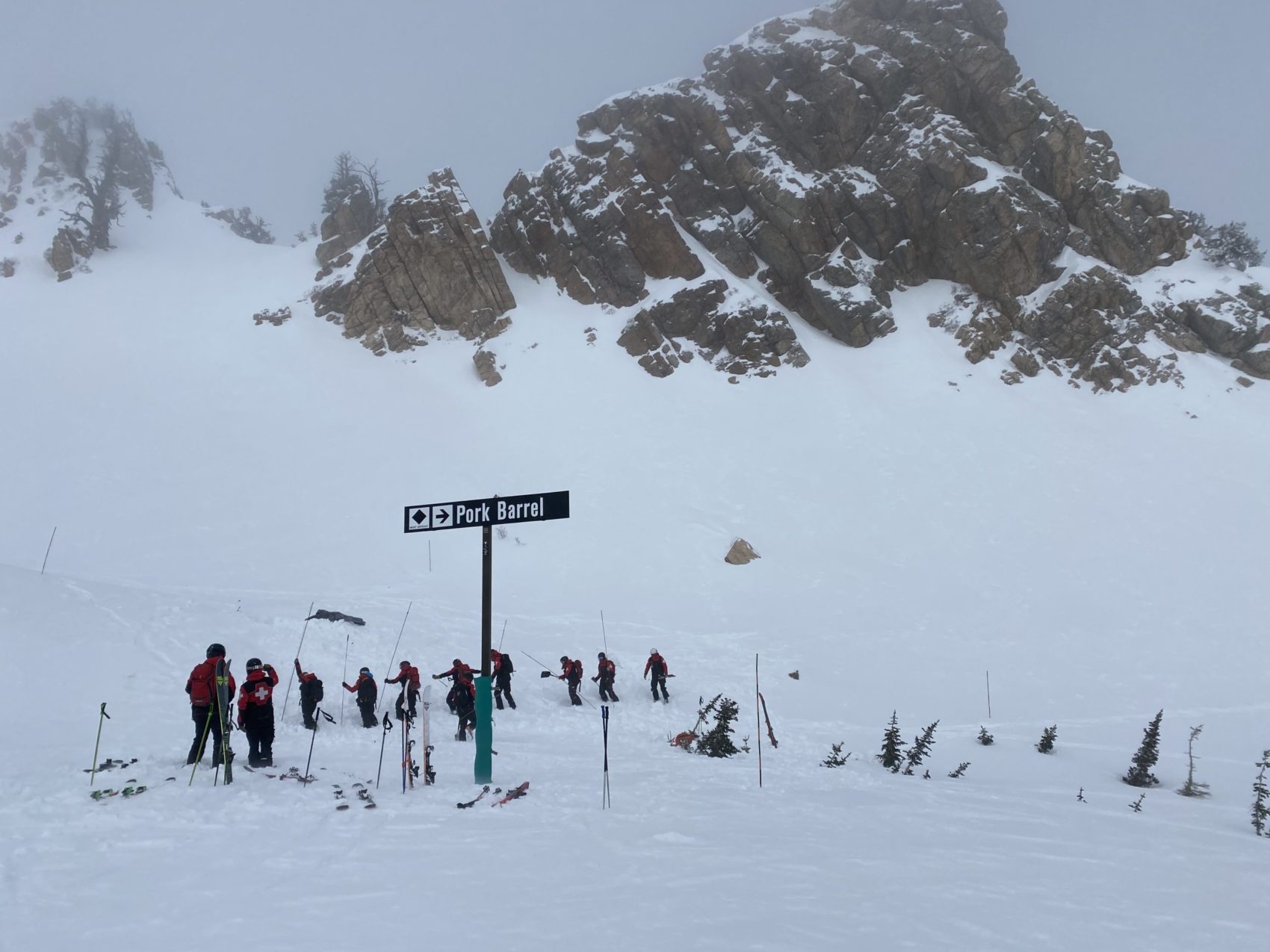 Ski patrol doing training exercises this morning. Photo: SnowBrains 1/31/20
Next, we took a double-black run underneath John Paul through the trees where the snow was creamy and surf-like.
The snow was buffed out, like a mock powder of sorts, as it hasn't snowed much at Snowbasin this week, but it was still quite soft.
By the second run of the day, my lungs were working overtime and my legs already screaming.
Megan continued to kindly lead us around her mountain showing us where all the good spots were and where she and locals often ride.
We got the inside scoop.
She took us to Wildcat Bowl, the same run where Warren Miller had won a medal in a race in 1943.
Through the trees under John Paul chair. Photo: SnowBrains 1/31/20
Then we explored the central portion of Snowbasin where we found exceptionally fun and not-so-tracked-out bowls and pockets of powder tucked away behind rollovers and mini-ridges that you could easily ski right past without an untrained eye.
These hidden pockets provided nothing but fast, surfy turns in surprisingly untracked snow.
They also provided big stoke for us.
Sunshine Bowl was one of these pockets hiding in plain sight that was especially tasty.
We lapped it several times because it was too good, hitting airs on the side of the bowl, landing at high speeds and bombing out and down towards the catwalk below.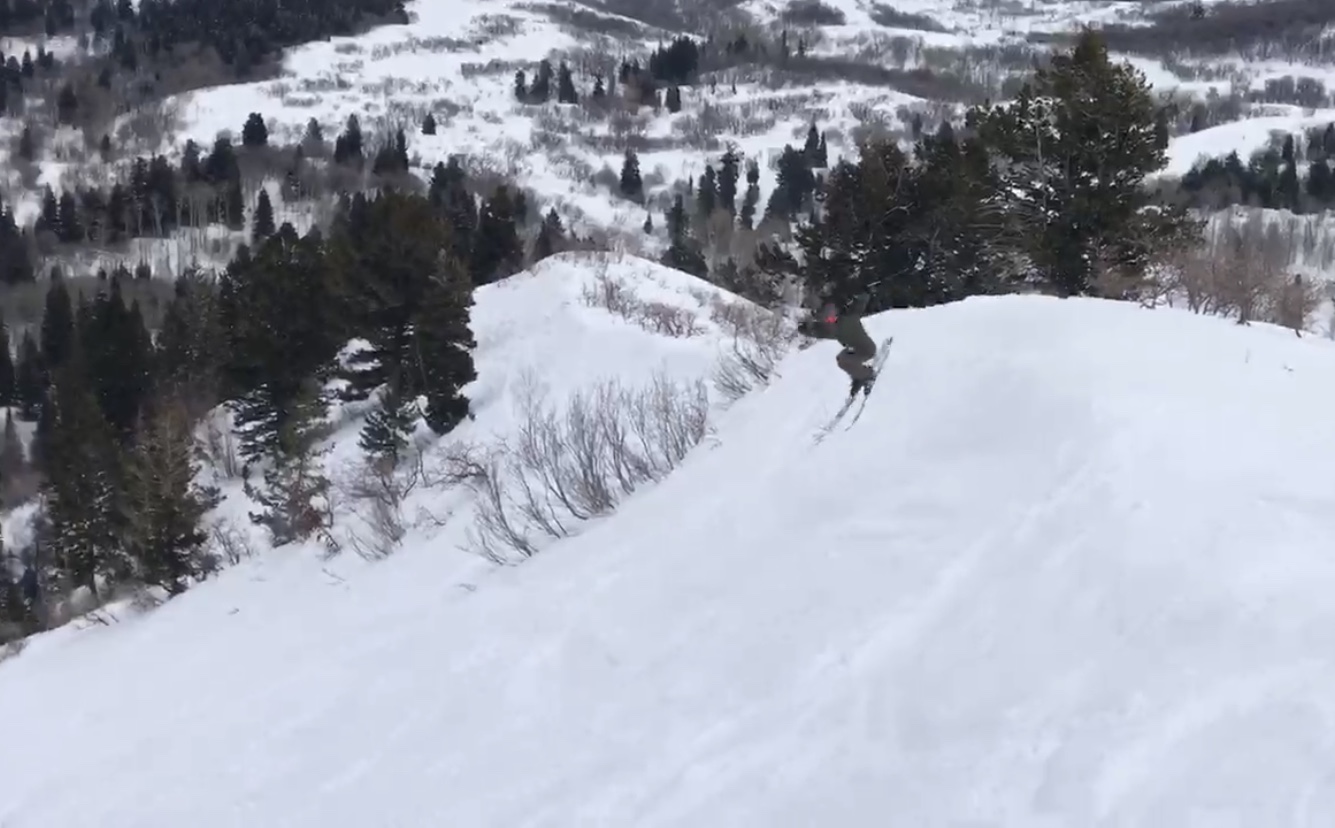 Sending it into one of Snowbasin's many mid-mountain bowls. Photo: SnowBrains 1/31/20
Then we ate lunch.
The food at Snowbasin is really, really good.
Megan told us that "food is a big part of the Snowbasin experience," and it showed.
We saw Chef Nick in Earl's Lodge where we ate lunch, who is Snowbasin's new master chef.
I hit the new noodle bar after learning that Chef Nick spent two months in Southeast Asia for the sole purpose of perfecting his noodle recipe.
The noodles performed.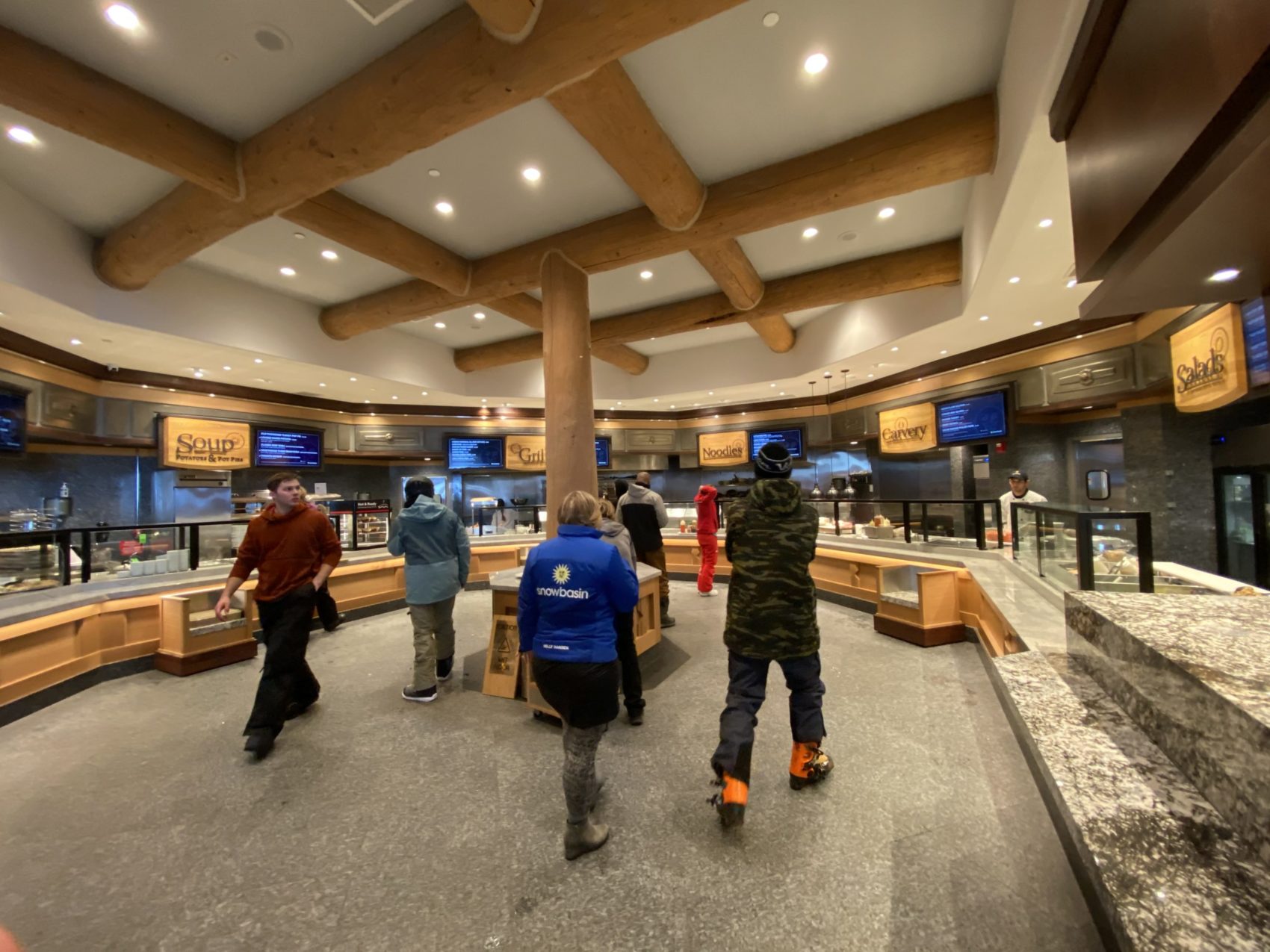 To the noodle station we go. Photo: SnowBrains 1/31/20
As did Strawberry Bowl, where we bulleted towards directly after lunch.
After lunch, the day turned from cloudy to sunny and we spent the rest of it in Strawberry.
The Strawberry side of Snowbasin has my heart.
Strawberry could be its own mountain in itself- the area is HUGE and there is so much terrain to pick and play from.
We found long, steep, and surfy bowls to rip down for hours.
One bowl, in particular, had us ripping high speed through aspen trees with a few-days-old powder tucked in between them.
The powder was a bit heavy by now but still very fun and surfy.
Sisters Ridge in all her glory. Photo: SnowBrains 1/31/20
We lapped Strawberry until the clock somehow read 3:30 pm and the Strawberry Gondola was closing.
One last up the ol' gondola and we booked it to Demoisey Peak where we would hit Lone Tree - a small but epic north-facing couloir run.
This was hands down the favorite run of the day - and we had stumbled upon it by chance!
I sent it over a rock locking into the chute and kept 'em pointed all the way down until the line widened out and I could make long, flowy turns in wind-buffed snow.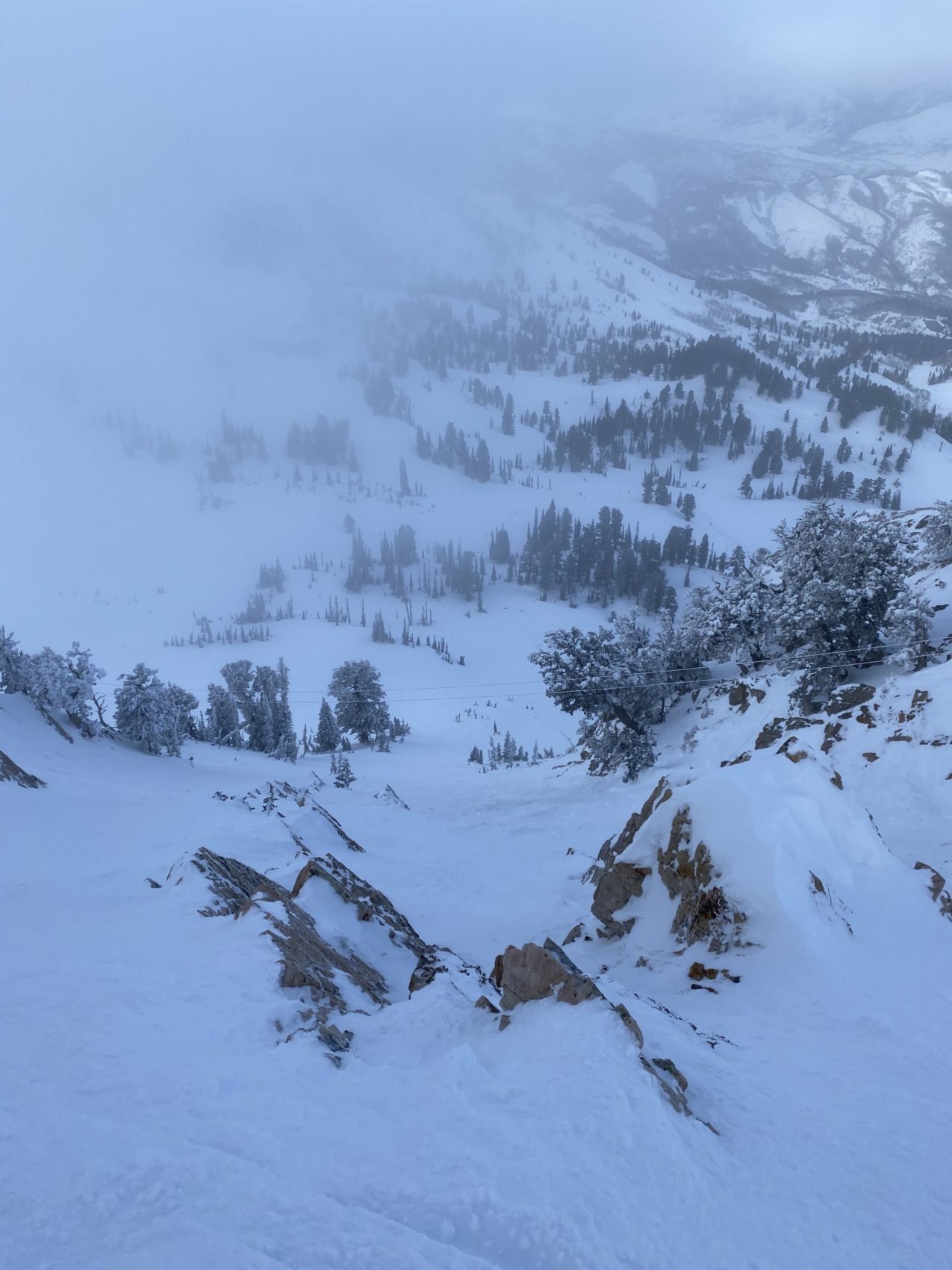 Lone Tree. Photo: SnowBrains 1/31/20
Why is the last run always the best run of the day?
We capped the day off with one final lap to the parking lot through the terrain park where my inner, repressed park-skier showed his face once again before calling it a day.
Every time we ski Snowbasin we leave with a smile on our faces and a benign sense of accomplishment.
Snowbasin never disappoints.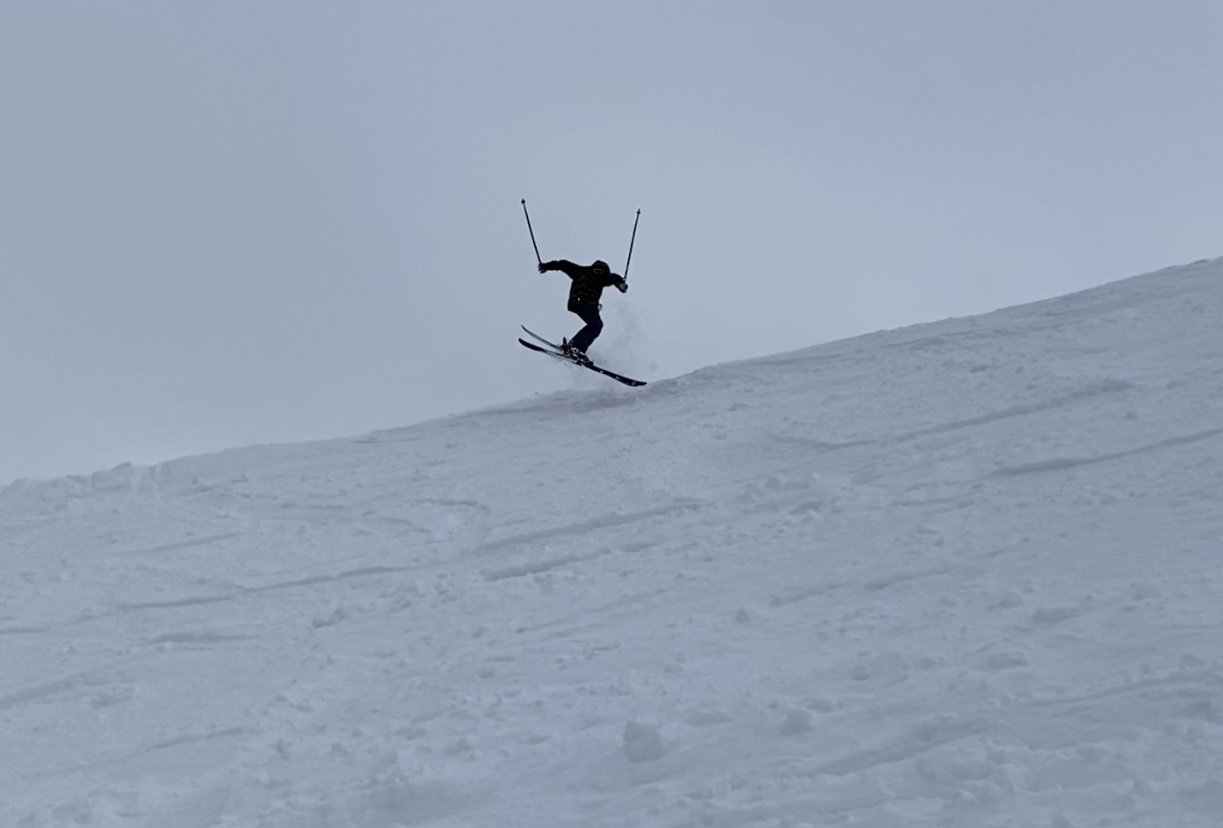 SnowBrains athlete Jacob Elsenheimer sending it into Sunshine Bowl. Photo: SnowBrains 1/31/20
SNOW NUMBERS:
Credit: Snowbasin 1/31/20
FORECAST:
Extended 7-day forecast for Snowbasin, UT. Credit: NOAA 1/31/20
PHOTOS:
The Northern Wasatch Range. Photo: SnowBrains 1/31/20
Strawberry. Photo: SnowBrains 1/31/20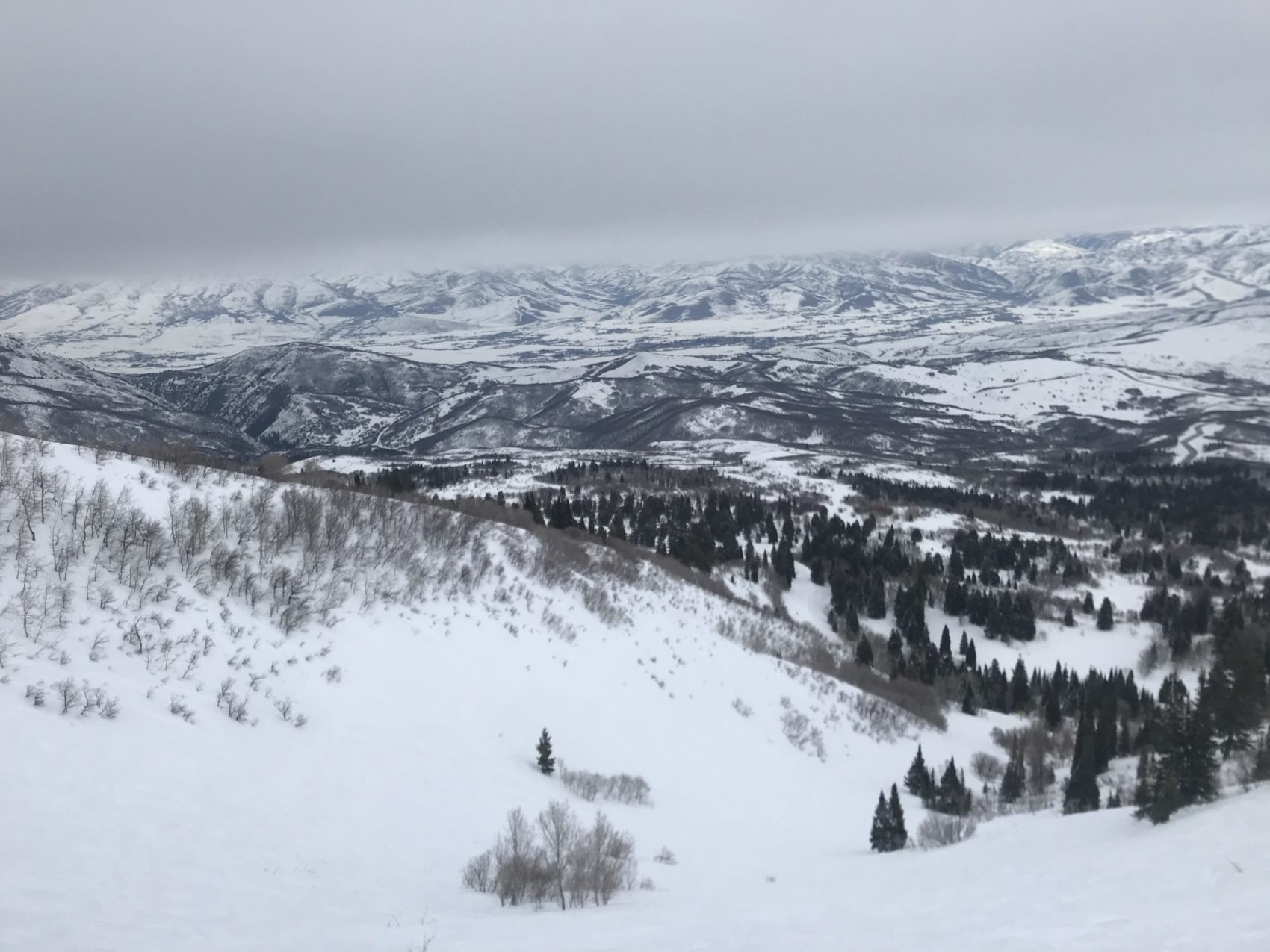 Sunshine Bowl. Photo: SnowBrains 1/31/20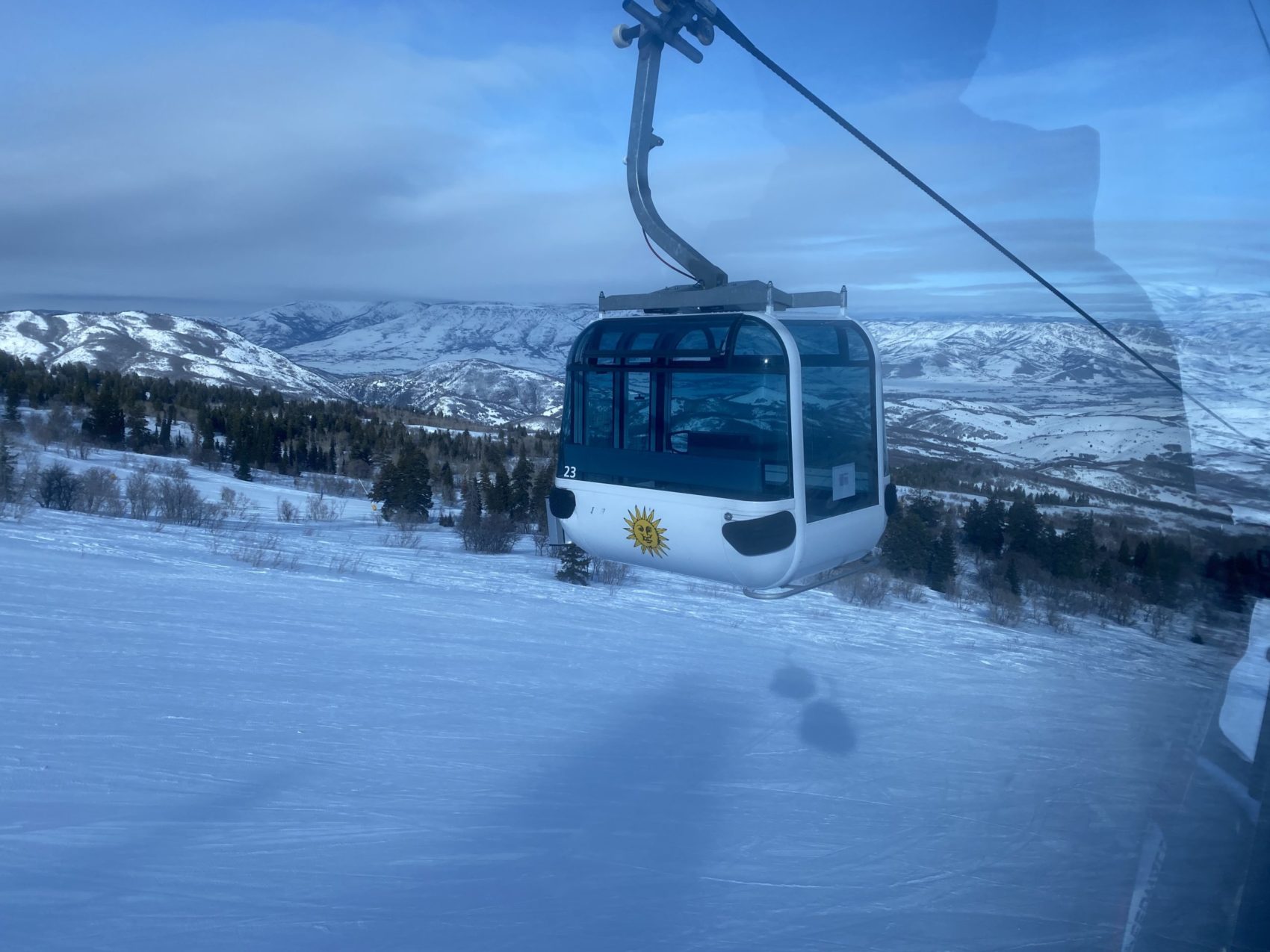 Strawberry Gondola. Photo: SnowBrains 1/31/20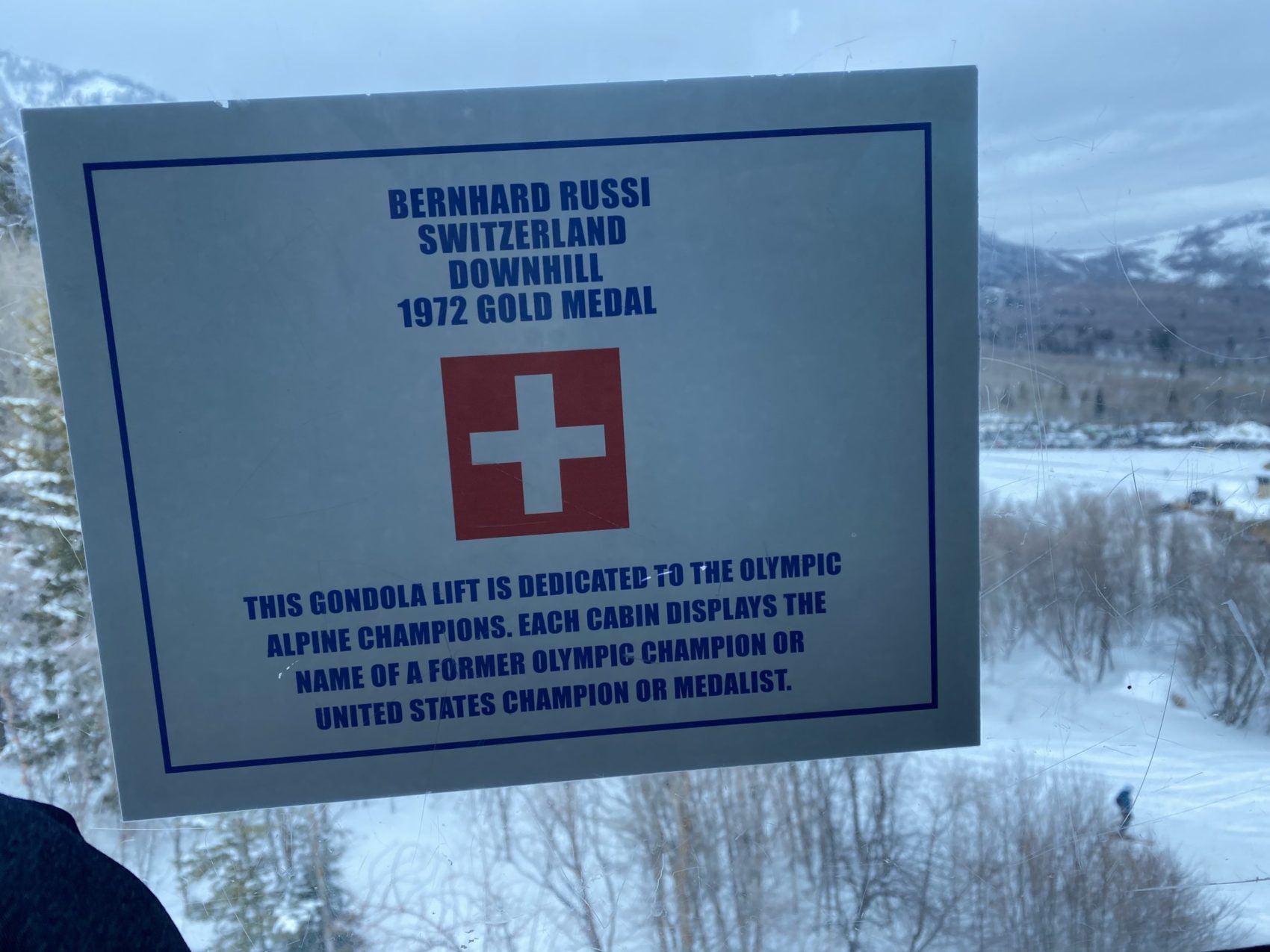 Snowbasin's gondolas honor ski champions. Photo: SnowBrains 1/31/20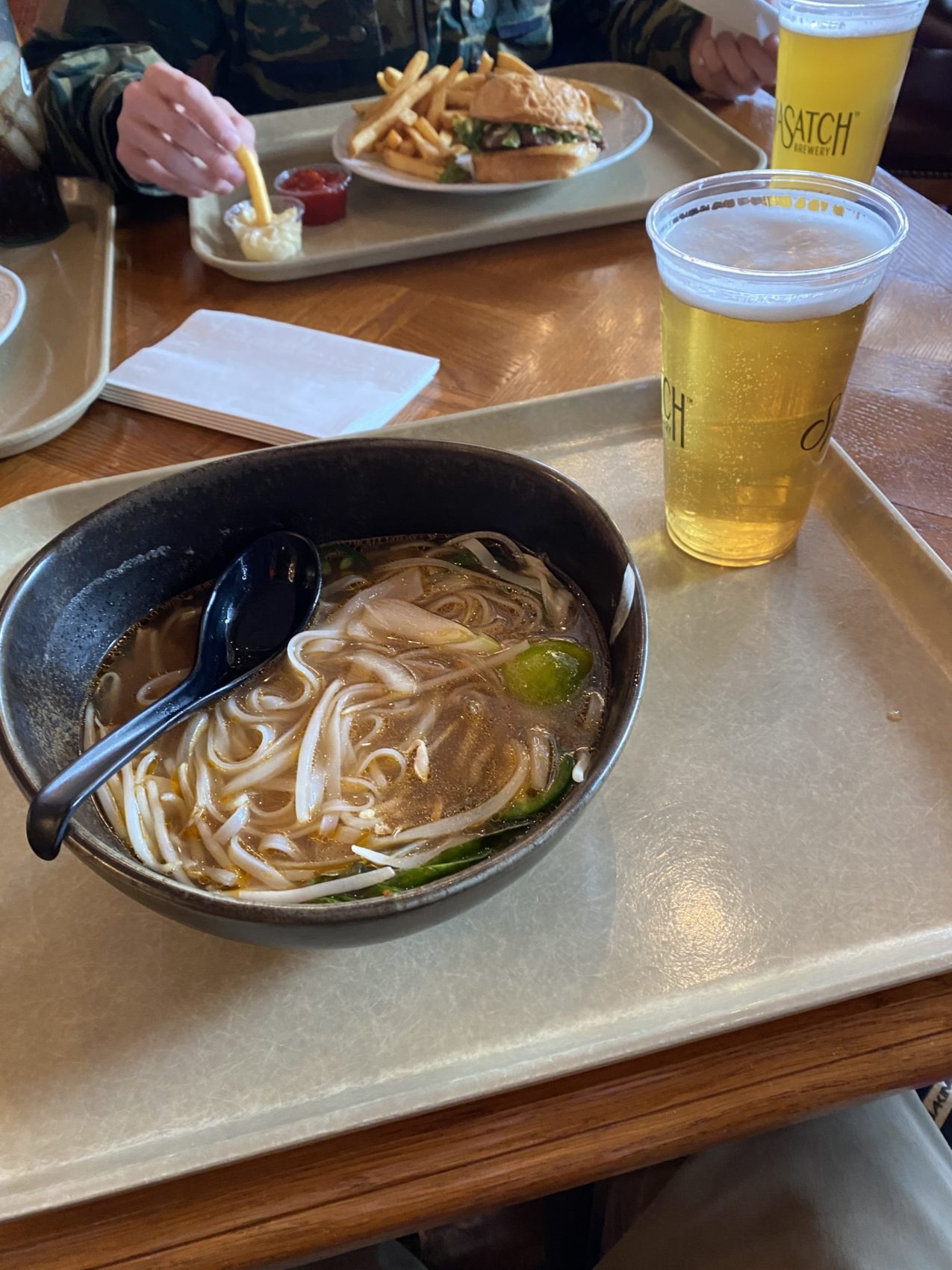 Chef Nick's delicious Pho. Photo: SnowBrains 1/31/20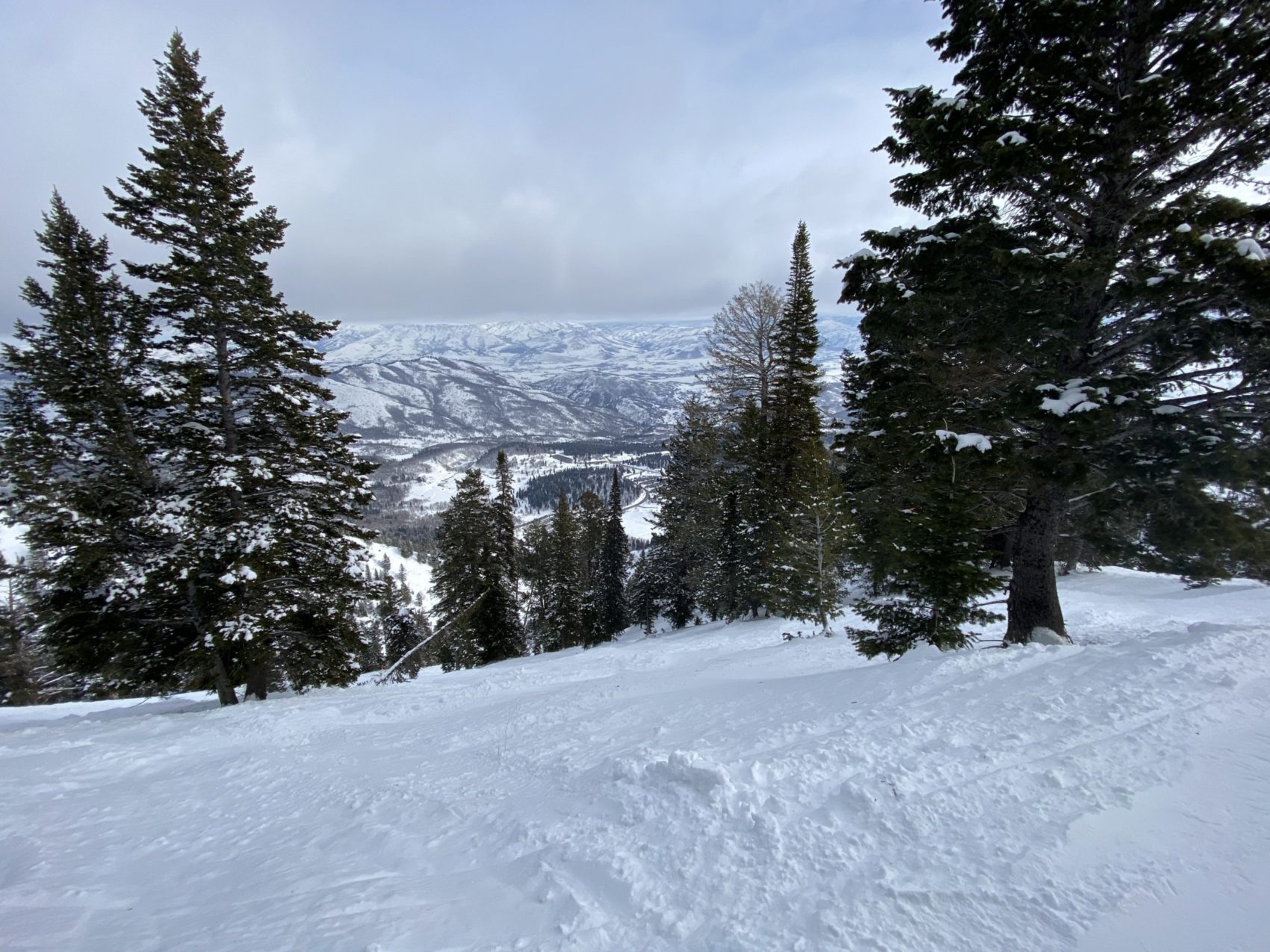 Some tree skiing off of the John Paul chair. Photo: SnowBrains 1/31/20